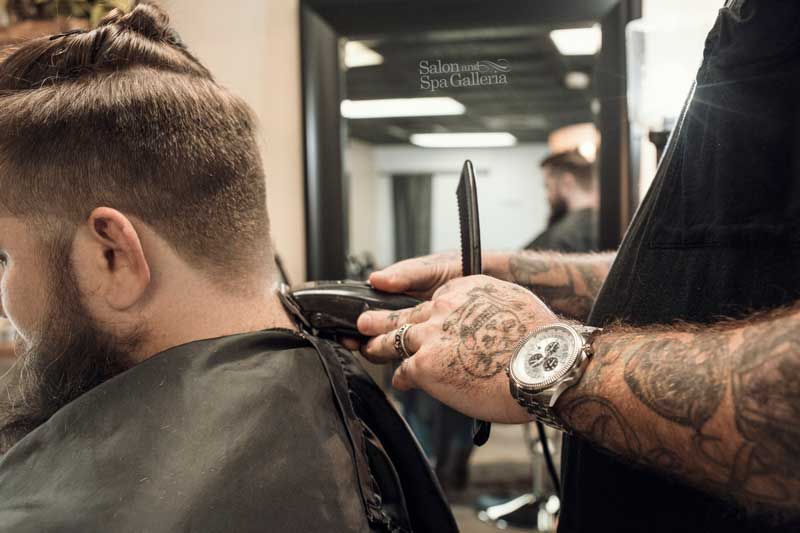 You can either work in someone else's hair studio (beauty salon), or you can lease your own hair studio for very little cost.
Which sounds attractive to you?  Call us at (817) 823-7105 and let's get you started on the road to financial freedom and independence.
The answer is Salon & Spa Galleria!
Salon & Spa Galleria takes a daring business plan (rent a salon suite) and makes it work for any talented and self-motivated hair stylist, nail technician, massage therapists, spa professional, or skin treatment expert.  Contact us if you fall under any of those categories and would like to own your own business in the beauty industry.
The answer if Salon & Spa Galleria in the Greater Fort Worth area, with ten convenient locations and more on the way, Salon & Spa Galleria offers beauty specialist their own luxury hair salon booth for as little as $50 per week, and the list of benefits include professional equipment provided, complimentary WiFi and television, a web page on our website, a marketing package which includes a press release, a full-time concierge, 24/7 access to your suite, security monitoring, and utilities included.
Salon suites for as low as $50 per week!
Where else are you going to find a deal like that?  Fifty bucks basically means you have covered your overhead for a salon booth rental after the second customer you serve on Monday morning.  After that it is all profit for the remainder of the week.
If you have debated over the booth rental vs commission quandary, debate no more. The Salon & Spa Galleria business plan is the only logical choice for a beauty professional who is strapped for cash but tired of sharing commissions with a beauty salon owner and going nowhere fast.
It really comes down to this one simple question: do you want to work for someone else, or do you want to work for yourself?  This is such a great deal, it would almost be worth moving to the Fort Worth area just to take advantage of Salon & Spa Galleria's offer of quality hair salon room for rent.
And did we mention that Salon & Spa Galleria is locally owned and operated?  This is important for a number of reasons.  Locally owned and operated means you will not be dealing with some distant headquarters in New York or Los Angeles.  Locally owned and operated means your success is also the success of Salon & Spa Galleria, so we are all rooting for, and fighting for, each other.
So what are you waiting for?  You want a hair studio, but you can't afford the price of retail property.  We have a hair studio in a business plan designed to help you succeed.  This is a no-brainer and you really can't afford to ignore Salon & Spa Galleria.
About Salon & Spa Galleria . . . Salon & Spa Galleria is owned by Fort Worth entrepreneur Ron Sturgeon. In addition to the Galleria, Mister Sturgeon owns over one-million square feet of multi-use commercial properties in the Fort Worth area, including the entire Fort Worth Design District, the latest pocket business neighborhood in Fort Worth, home of Box Office Warehouse Suites, Paddock Place Office Suites, and Golden Triangle Business Park.