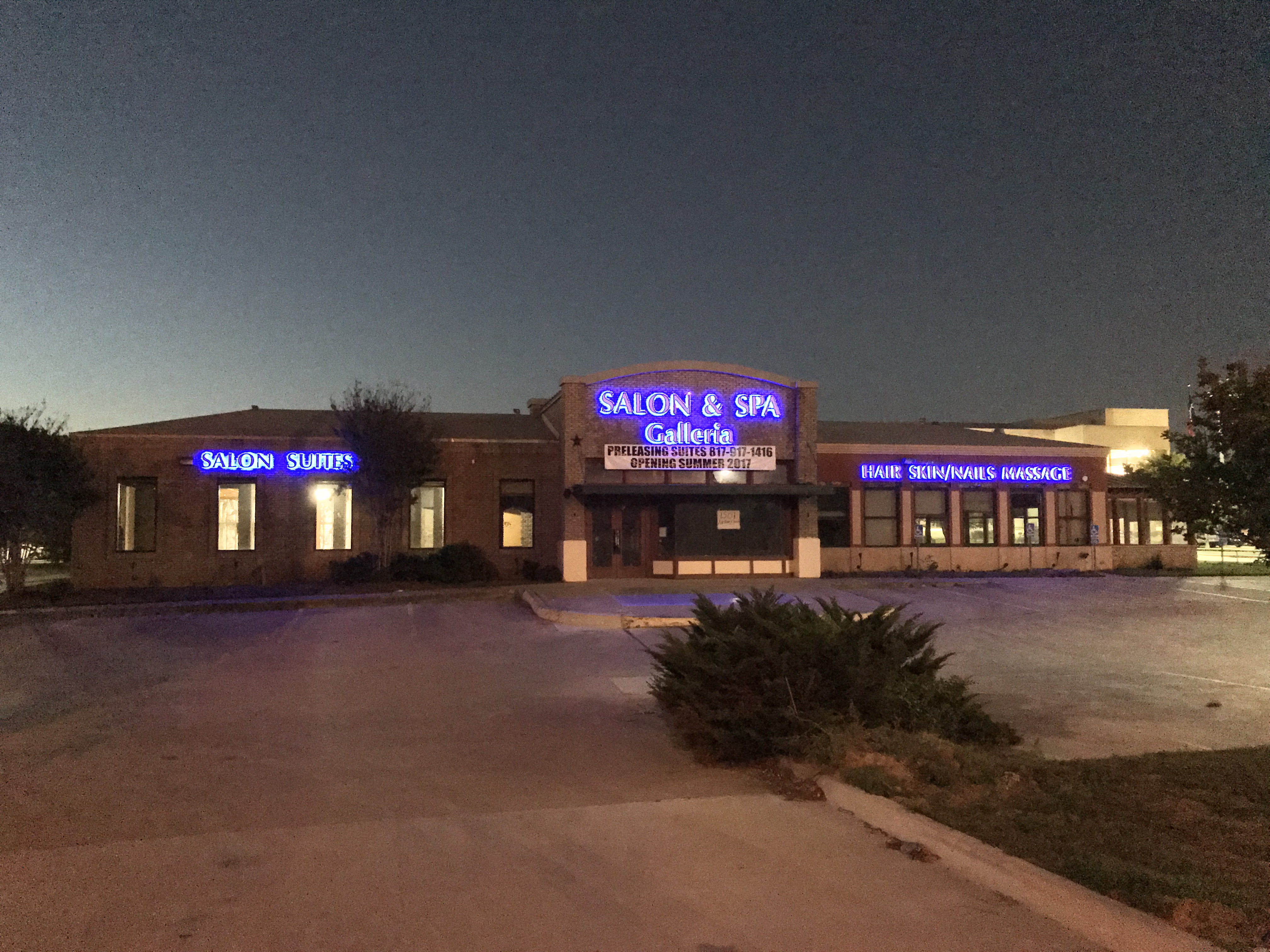 Many Hairstylists are drawn to the industry for its independence and control, renting a chair in a salon or working as an independent contractor. Being an owner of your own salon/suite generally, can expect a net profit of 15 percent (although you can make this profit figure higher or lower as you see fit). At Salon and Spa Galleria we have different size suites that range in price to best fit your needs.
We have also built multiple facilities in different cities like Mansfield, Fort Worth, Arlington, and Grapevine as well as a few other locations. At each of our hair salons have 24-hour access to accommodate you and your clients' needs and have twenty-four-hour surveillance for the safety and security of you, your client and your suite. If you own or work for a salon you know that the client-stylist relationship is important. People look for salons based on word of mouth, social networking and review sites.
 Hair is important to many people and customers want to know that they trust their image with the knowledge of the stylist and salon. So what better, than to make Salon and Spa Galleria your home? We are number one hair salon around after all. A plus with leasing/renting your suite with us we encourage you to decorate, paint and add your own little touch to your room to make it nice and relaxing for you and your client.
Looking for hair salons to get your business booming? We can help you get your career started today. Working for yourself and having a hair studio of your own one day can be a reality, not just a dream. Are you currently looking for hair salons Grapevine, hair salons Arlington, hair salons in Fort Worth or hair salons in Mansfield but do not know what is the best option for you? Salon and Spa Galleria can help be that middle step between working in a salon on commission and owning your own salon one day.
Also as a complimentary treat from us to you to make your suite even feel a little more like home we give you a 32-inch flat screen TV with Direct TV connection for you to enjoy in between clients and for your client to enjoy while you are working on them or they are processing. Come check us out at one of our hair salons in Southlake, Keller, or Irving as well and take a tour and see where your new business will be.
Salon jobs in Grapevine and salon jobs in Keller, as well as salon jobs in Irving, are great locations get the business up and running. Salon jobs in Arlington and salon jobs in Fort Worth are prime locations and have easy access to the salon itself. Make an appointment with our leasing manager and see what we have to offer. We can guarantee you will be happy with what we have to offer and will enjoy the atmosphere in each of our Salon and Spa Gallerias.