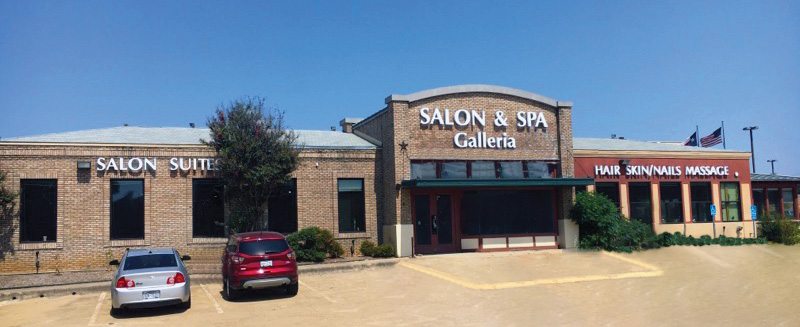 Are you ready to become your own boss? Many hair stylists are drawn to the industry for its independence and control, renting a chair in a salon or working as an independent contractor. Being an owner of your own salon/ suite generally can expect to have a net profit of 11-15%, although you can make this profit figure higher or lower as you see fit. It is very rare to find a really good salon owner that rents out independent chairs. But that is why we have been rated number one in the industry.
Over 60% of the U.S. is renting nationally. Here at Salon and Spa Galleria, we have spa rooms and suites available to best suit your needs. When you lease a spot from us we encourage you to decorate, paint, heck go all out, after all, it will be your own. And as an extra, while you are here with us we will throw in a 32-inch flat screen TV that is equipped with Direct TV hookup for you to enjoy on your free time or for your clients to enjoy while you are making them beautiful. You can also sell product out of your suite that will increase your revenue by 10-15 percent.
We want you to be as successful as you can when you are here with us; the sky is the limit when you are your own boss. Come take a look at any of the six locations that we have right now or ask about our 3 up and coming locations, we have put many of our locations up in the DFW area so that it is convenient for you and your clients travel needs. Eventually, you could be on your way to owning your own salon, but if you are not quite ready but are motivated and can manage yourself well, being here with us you will make more working as your own boss in your own suite than you will in a commission-based salon.
So why not come check us out, look at the suite and spa rooms we have for you to start up your business today. The most current trend in the beauty industry is the continued growth of booth rental model business. By the recently polled statistics of the industry, it's said that nearly 70% of all U.S. salons will offer some form of booth rental by the year 2017. Throughout the years we have come to find the passion for the beauty industry will fund powerful futures and a rewarding life when working smart.
If you are ready to make the next step and become your own boss like you have always dreamed, give one of our leasing managers a call and set up a tour at any of our 6 locations or ask about our 3 up and coming ones, we take pride in all of the upscale salons that we have. We look forward to hearing from you and getting you a spot at one of our locations.