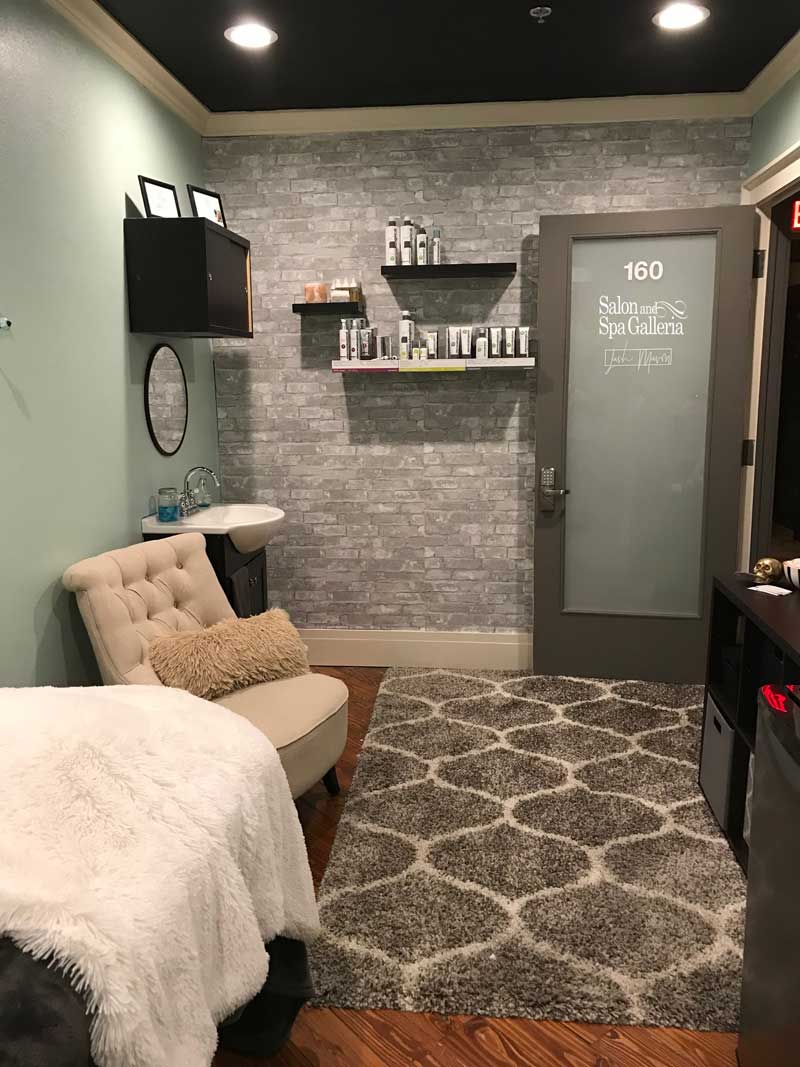 This article should help you identify salon suites renting mistakes to avoid.  If you have any other questions, call us at (817) 823-7105.  We are Salon & Spa Galleria, and salon suites renting is our thing, a thing we do well!
The first salon suites renting mistake to avoid.
Most people in the beauty industry concentrate on the cost of a salon booth rental. This is understandable since money is always an issue, but it can also be short-sighted.  There are costs and then there are supplemental  costs which must also be considered.
The first cost, and the one always given the highest priority, is the actual weekly and/or monthly cost of the salon suite.  What does it cost, and how many customers will you need to see in order to meet that salon room rental overhead.  This is important, for sure, but there are other costs which must be considered.  What will the cost be for utilities? What will the cost be for furniture and equipment in your salon booth?  Are there additional costs related to washing and drying your materials?  Will you pay extra for security, or for a concierge, or for an on-site manager?  You must have answers to these questions before you sign a lease.  Salon booth rental prices are only the tip of the iceberg when we are talking about start-up costs.
What other mistakes do first-time salon suite renters make?
You must also factor in the cost of marketing. Most likely you were previously working in a beauty shop owned by someone else.  You were reaping the benefits of working at an established salon.  True, you were only being paid a commission, but you also did not have to pay for advertising.  Now, renting your own luxury salon suite, for your own business, it will be up to you to attract new customers, and advertising is pricey on the best of days.  How are you going to afford advertising so you can attract new customers?
Remember, also, to check on the availability of that salon booth rental.  When do you have access to it? Ideally you will have 24/7 access so you can see customers whenever you want, but that is not always the case.  Make sure you negotiate for hours which will meet your needs.
Our goat in this article is not to frighten you, nor is it to discourage you.  We hope only to make you aware of pitfalls before you fall in them.  We are Salon and Spa Galleria, with ten locations in the Greater Fort Worth area.  We have been doing this for quite some time now, and our business model is obviously successful.  We basically provide everything a talented hair stylist, massage therapist, nail specialist, or microblading expert will need to start up a business, and all of the amenities are included in the salon booth rental prices.  Some of our salon suites rent for $50 per week; some rent for over $200 per week; all include utilities, equipment, concierge, marketing assistance, 24/7 access, washer and dryer, HDTV, WiFi, and much more.
Give us a call and let us help you navigate the waters of salon suites renting.