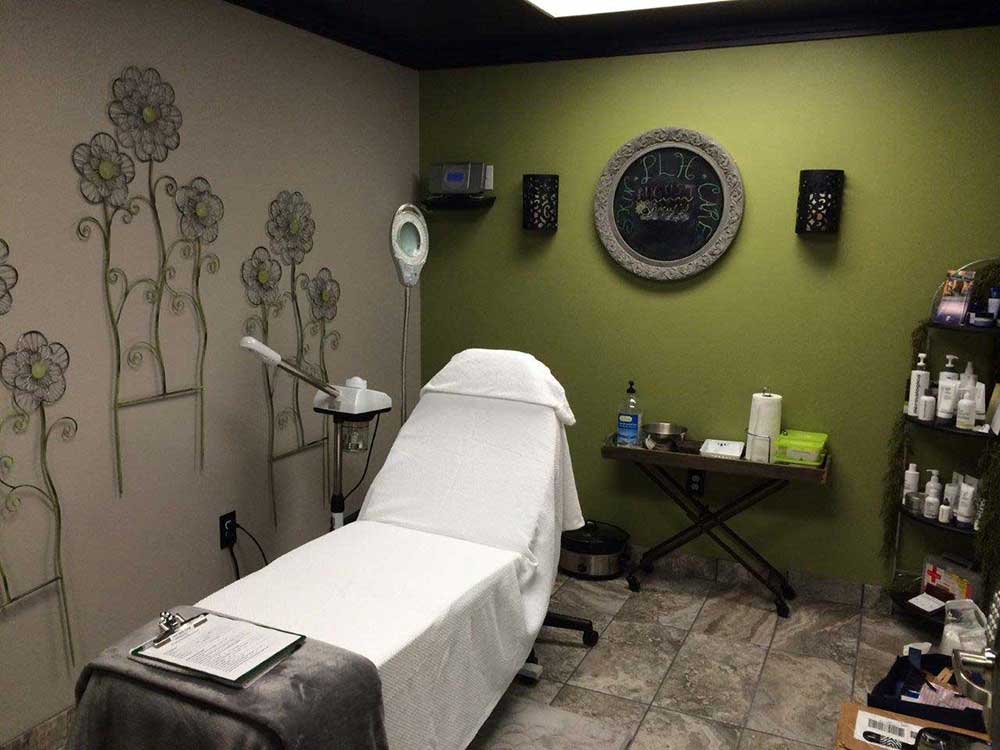 Salon and Spa Galleria's spa rental space is a flawless design model of 'the doing it right' layout.  This business model offers professional estheticians allows them a place to recommend everything from deluxe facials to waxing.   Independent spa space renters are able to set their prices and hours. Book and schedule their clients. They can earn and keep all their profits. Please think about the only thing they are obliged to pay is the weekly rental fee and taxes.
Renting a space cost-effectively as an Esthetician 
A prominent mention to be a successful spa room rental esthetician is that it's essential that you have the necessary esthetician skills. Undoubtedly your personality is an excellent influence at building your clientele; also your skills and experience at performing the essential services will be expected.
With your passionate skills as an Esthetician, you will need to manage a business if you want to a rental a spa room. Qualifications in business are the main factors that separate the cost-effective esthetician from the commission employee.  The skills you must be a proficient / master in:
Advertising / Marketing – to attract new clients
Budget management – necessary expenses the classic mix and match rearranging payments
Taxes – understand and traverse the state taxes/self-employment tax
Moreover, if you don't want to mess with all this business skilling, you can always hire it out to a business manager. If you are worried about it eating into your profits, think of exchanging of services.
Adequate Amount of Clients
The location will be paramount in assisting with the clientele building skill.  Spa rooms for rent Fort Worth will fit this building skill.  At Salon and Spa Galleria Fort Worth, is located in the premier destination of the downtown area. The availability of walk by clients wanting a spur of the moment facial is numerous. The spa rooms for rent Grapevine nestled in a city location right by a city planned new neighborhood development area. Our site is known for its presence of remaining through all the growth changes providing all that an esthetician will need to build clientele. Did we mention that we also located by an international airport and some of the prestige hotels for conventions?  As your clientele grows, the more established your business becomes and loyal clients equal to more profits.
Healthy Development towards Spa Space for Rent
A basic model of progress that a majority of esthetician spa space renters take is:
Start by earning your esthetician license either through an internship/apprenticeship or from school. You might choose from finding a job as either a commissioned or hourly employee. If you interned learned to honed your skills on a wide range of clientele and have learned the business completed the math, you are ready to make a profit.  The spa space for rent can fit any budget at Salon and Spa Galleria our prices start as low as $50 each week.  Also, the amenities make this a desirable value for a spa rental space.
Now we have given you a basic development program the final step is contacting us for your tour at any one of the Salon and Spa locations.  Call now 972-691-7300 and talk to the concierge and schedule your appointment