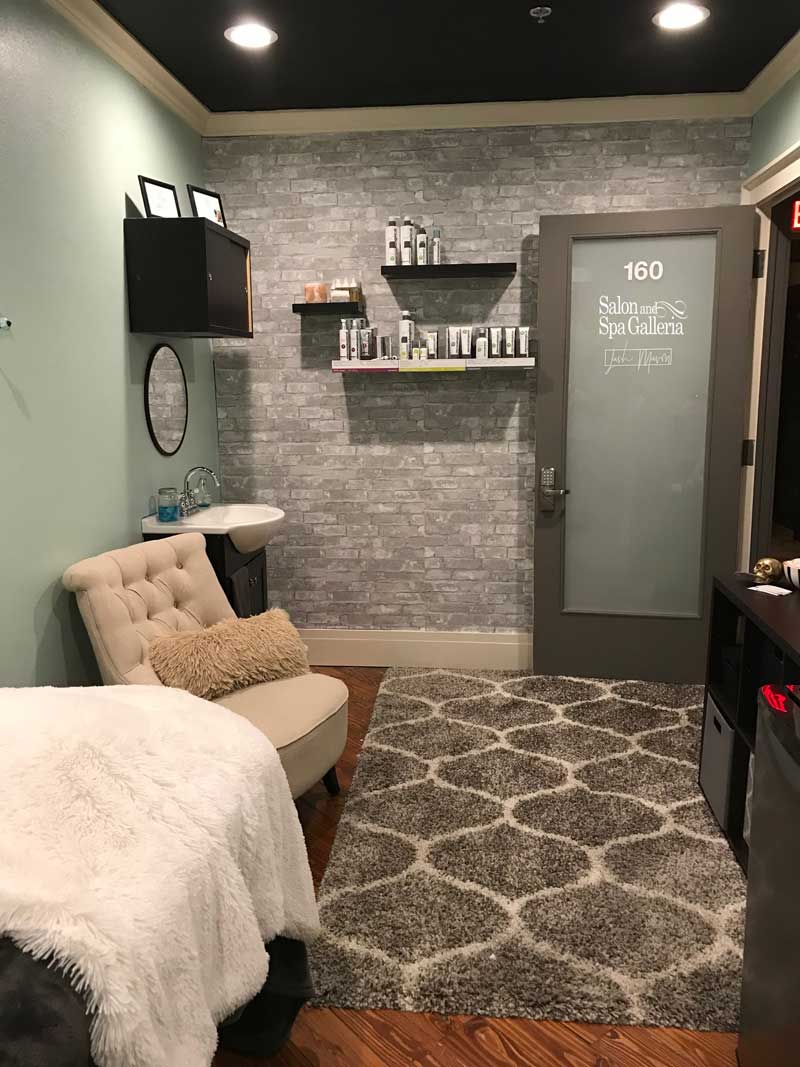 In most cities of any decent size across America, it is possible to find a spa booth rental available.  In the larger cities there are, in fact, quite a few spa booth rentals available, which then begs the question: what should you look for in a spa booth rental before choosing one to lease?
We can help you with that question.  We are Salon & Spa Galleria, and our phone number is (817) 823-7105.  Call us and allow us to help you with your decision.
What to look for in a spa booth rental . . .
It begins with price.  Can you afford the salon booth rental prices at a particular location?  Going into business means balancing your own budget.  It means finding the best financial fit for you and your pocketbook.  It means shopping around for a lease price you can afford.  So what can you afford?  Three-hundred per month? Four-hundred? Five-hundred?  What can you afford? How long would it take for you to recoup that rental cost?  How many customers would you have to service to pay for the four-hundred dollar lease on your spa booth rental?  Eight customers? Ten?  That is basically one full day of working to pay for the lease, correct?
Suddenly it is dawning on your that a spa booth rental can drain your finances.  So what else should you consider?
What amenities are offered with the salon booth rental?
In other words, what is included in that rental price you will be paying?  Will the rental company throw in state-of-the-art equipment at no fee, or will you have to pay extra for that equipment?  Spa equipment is not cheap, not by a long-shot, so this is something you need to take a close look at.  If you have to lease or purchase professional equipment, your overhead is suddenly going to skyrocket.
And then what about a washer and dryer? What about security? What about access to the building?  And how will you pay for marketing, a web page, press releases, etc? And don't forget utilities, which can be quite expensive.
If you have to pay for all of that, now what does your monthly rental fee look like? Are you now looking at six, seven hundred dollars in overhead, or more?  And how many customers will you have to service to pay for all that?
What if we told you there is a spa booth rental company, in Fort Worth, where all of those amenities are included in one weekly or monthly fee, and that fee, in select locations, is as low as $50 per week, or $200 per month.  Could you afford $50 per week for practically your entire overhead cost of doing business?
That place is Salon and Spa Galleria, with ten convenient locations in the Greater Fort Worth area, and our friendly staff is sitting by the phone waiting to answer your questions.
What to look for in a spa rental space?
Look for a deal as good as the one offered by Salon & Spa Galleria in Fort Worth.  If you find one that good, take it immediately because you won't find a better one than the one offered by Salon and Spa Galleria.