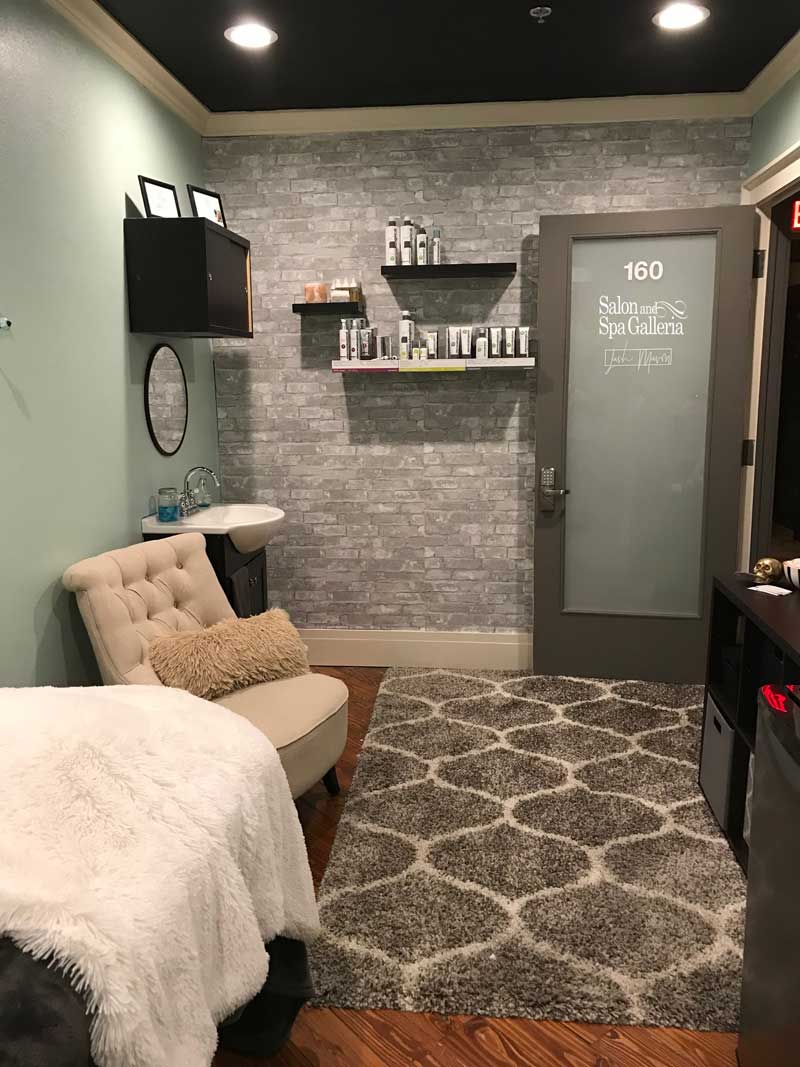 Have you ever dreamed of owning your own beauty salon for rent?  Most people who work in the beauty industry do, you know, but it is also a truth that most of those "dreamers" never do own their own salon because they simply cannot afford it.  What if we told you it is possible to find independence as a hair stylist? Would you be interested in a salon room for rent?  Call us today!  We have the solution to your financial dilemma.
We are Salon & Spa Galleria. Our number is (817) 823-7105, and we have what you need.
Here's the problem with working in someone else's beauty salon.
You already know the problem, correct?  You do the majority of the work. You secure a loyal clientele list.  And for your troubles you share the lion's share of profits with the salon owner.  You are basically living paycheck to paycheck and getting nowhere very quickly.
We have the solution!!!  Contact us today and do not delay.
The solution is Salon & Spa Galleria, a business plan where you can lease a salon suite for as little as $50 per week at one of our ten convenience locations in the Fort Worth area.  As long as you meet the rent, the salon booth is yours to do with as you please, and you keep the lion's share of the profits you generate.
But that's not all Salon & Spa Galleria offers . . .
At every Salon & Spa Galleria, you can expect the following:
Free WiFi in every salon space for rent
Free HDTV in every suite
A marketing campaign including your own web page on our website and a press release announcing your new business to the world
24/7 access to your suite
A concierge to help you and your customers
State of the art equipment for every suite if needed
Washers and dryers at every location
Security monitoring
And all for as low as $50 per week!
How long would it take you to make that first fifty bucks?  About two hours on a Monday morning is the answer, meaning from about ten a.m. Monday to the rest of your workweek, all the profits are yours.
And you are one step closer to owning your own beauty salon, if that is still your dream.  Even if you drop that dream and decide to stay at Salon & Spa Galleria indefinitely, you are definitely going to enjoy financial independence, the kind of which you have never experience.
Booth rental vs commission?  It seems like such an easy decision now that you know about Salon & Spa Galleria, right? Why share your profits with a salon owner when you can be a salon owner on a smaller scale?  It just makes good sense to at least consider Salon & Spa Galleria.
And we are locally owned and operated, which means if you have a problem you will be dealing with Fort Worth people to take care of that problem.  Your well-being is our concern, because in a local situation, if one person succeeds we all succeed.
Salon & Spa Galleria . . . your solution to finding independence in the beauty industry!