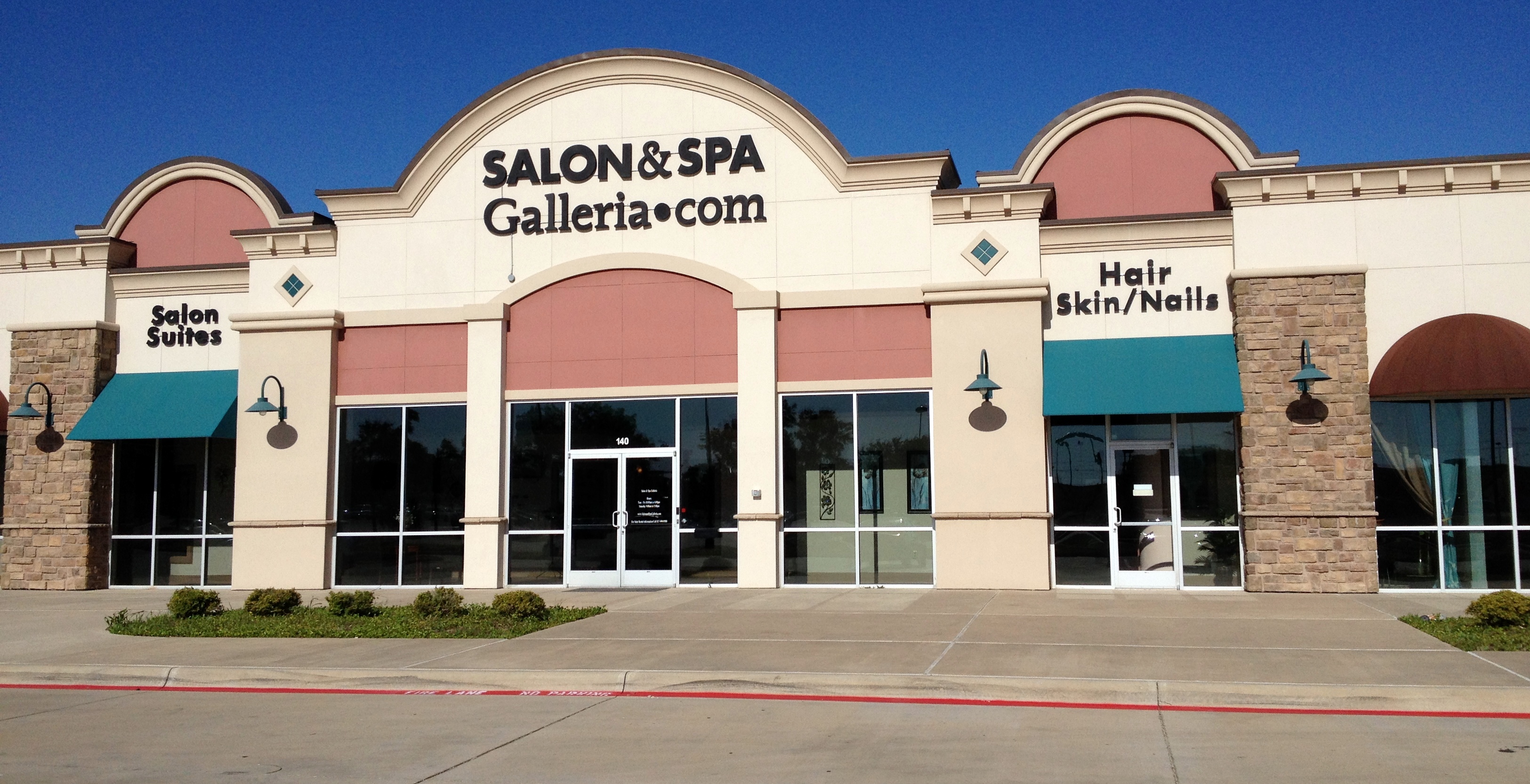 Is a booth rental salon in your future? Call us today at (817) 823-7105 for an answer to that question, an answer that will change your future in hair-styling.
Quality salon space for rent . . . 
We have a salon space for rent for you!
Why work for someone else in a beauty salon? Why pay high prices for a retail shop? Why not check out Salon & Spa Galleria, pay only for the salon suite you need for conducting business, and save the money you would have spent on more expensive alternatives?
The trend of booth renting (salon leasing) has become one of the most contentious trends in the industry. It is a form of hairdressing paradise if you are a trusted artist. It is very rare to find a really good salon owner that rents out independent chairs. But that is why Salon and Spa Galleria has been rated number one in the industry. We have nine different locations in the DFW area and more soon to open, all with quality salon space for rent.
A booth rental salon is waiting for you!
We would love for you to join us at one of our many salon locations with outstanding salon suite. Just give us a call today, set up a tour with one of our leasing managers, and get that business started today.
Do you have a strong clientele base?
Do you have some marketing skills?
Do you have the drive to succeed on your own? If so, come in and talk to one of our leasing agents about a spa booth rental.
With a variety of locations to choose from, we are sure to find you the perfect spot that will best accommodate you and your clientele. The national average rate for salon suite rentals between 2012-2020 is expected to grow 16%, so get in while you can it's a perfect time. Don't miss out on the chance of starting off early if you have the clientele and motivation to lease your own suite with us. Reviews are showing that nearly 65% of all U.S. salons will offer some form of hair salon suites for rent model by the year 2017.
So why wait? Start today, we have a salon leasing spot available for you. With salon leasing you have the freedom of creating your own schedule; knowing that whatever time of day or night you can schedule your clients. And for those late nights, we have 24-hour surveillance to ensure and your client's safety. We also have 24-hour access to the salon so you can come and go as you please. As an extra at our Grapevine location, we have a full-time concierge to help direct your clients and some of the little extras.
Lease your own suite today and start making your own money!
Also, each of our salons is in prime locations, for the potential to grow your business more and make your business booth highly successful. Call us today and set up a tour, you will love what all we have at each of our salons. We look forward to hearing from you. We also give you a 32-inch flat screen TV and with Direct TV hookup to enjoy your free time or for your clients to enjoy while you are working on them.
We all know that in this industry accommodating clients is a key in a successful business. This is why we make sure that you will have full access to the salon twenty-four hours a day seven days a week, and to ensure you and your clients safety we have twenty-four hour surveillance in the building and around the building for those late night clients.
This decision, to check out a booth rental salon, has the potential to change your life. The opportunity is there; all that's needed is your drive and determination to succeed.
Call Salon & Spa Galleria today!
Locally owned and operated!