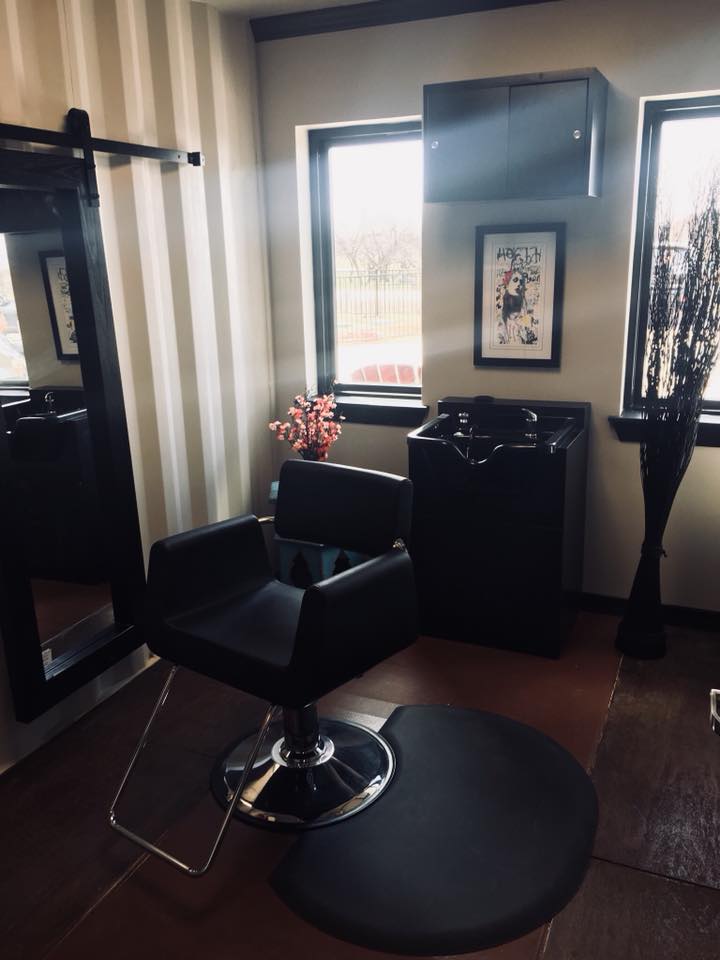 The hottest trend in the health and beauty industry these days is the hair salon booth rental.  Are you a part of that trend? Would you like to be?  All it takes is a phone call to Salon & Spa Galleria at (817) 823-7105.
Here's how a salon space for rent works!
Unlike in traditional beauty shops, where a hair-stylist works hard only to share a percentage of his/her profits with the salon owner, at Salon & Spa Galleria, the stylist rents a private salon suite and shares the profits with no one.  This is not a salon chair rental but rather a salon suite rental, for as low as $50 per week . . . you read that correctly . . . $50 per week! That means that after your second customer on Monday, all of your overhead is paid for.  The rest of your earnings for that week is pure gravy!
Visit Salon & Spa Galleria today and envision yourself in your own salon suite.
There are nine Salon & Spa Galleria locations to choose from in the DFW Metroplex, with more under construction at this very moment.  Nine locations with everything you could hope for in a beauty salon including:
Single and double-sized suites for lease available
State of the art equipment in all suites
HDTV and cable service in all suites
Complimentary WiFi
24/7 access to the building
Security monitoring
Utilities included
Washers and dryers on site
Full-time concierge
Tankless hot water heaters
Marketing support/complimentary personal web page an internal marketing program
Break room with refrigerator, microwave, dishwasher, sink, and seating area
Luxurious surroundings for you and your customers
And after you wrap your brain around all of those positive aspects, remember this: at Salon & Spa Galleria, you are your own boss.  You do not split your profits with some beauty salon owner.  You do not pay a commission per customer, and you do not rent the equipment you use, or pay a user's fee for that equipment.  You answer to no one.  You are the employee of no one.
You are your own boss!  Repeat that statement and then give us a call.
Remember this: the number one reason why most small businesses fail is because they are under-financed. They do not have sufficient capital to meet start-up costs and the cost of doing business early on. With this business approach, renting salon suites, that major concern is eliminated. There are practically no start-up costs.  There is practically no overheard to speak of.  This is a 100& turn key operation.  All you have to worry about is bringing in customers, and we are assuming you already have a strong customer base to choose from.
Which means all you need, in the Salon & Spa Galleria scenario, is a strong will to succeed.
Do you have that?  Do you have a will to succeed? Do you have a will to be your own boss? Do you have the drive and determination to rise to the top in your profession?
Give us a call! Schedule a tour!
Change your life!