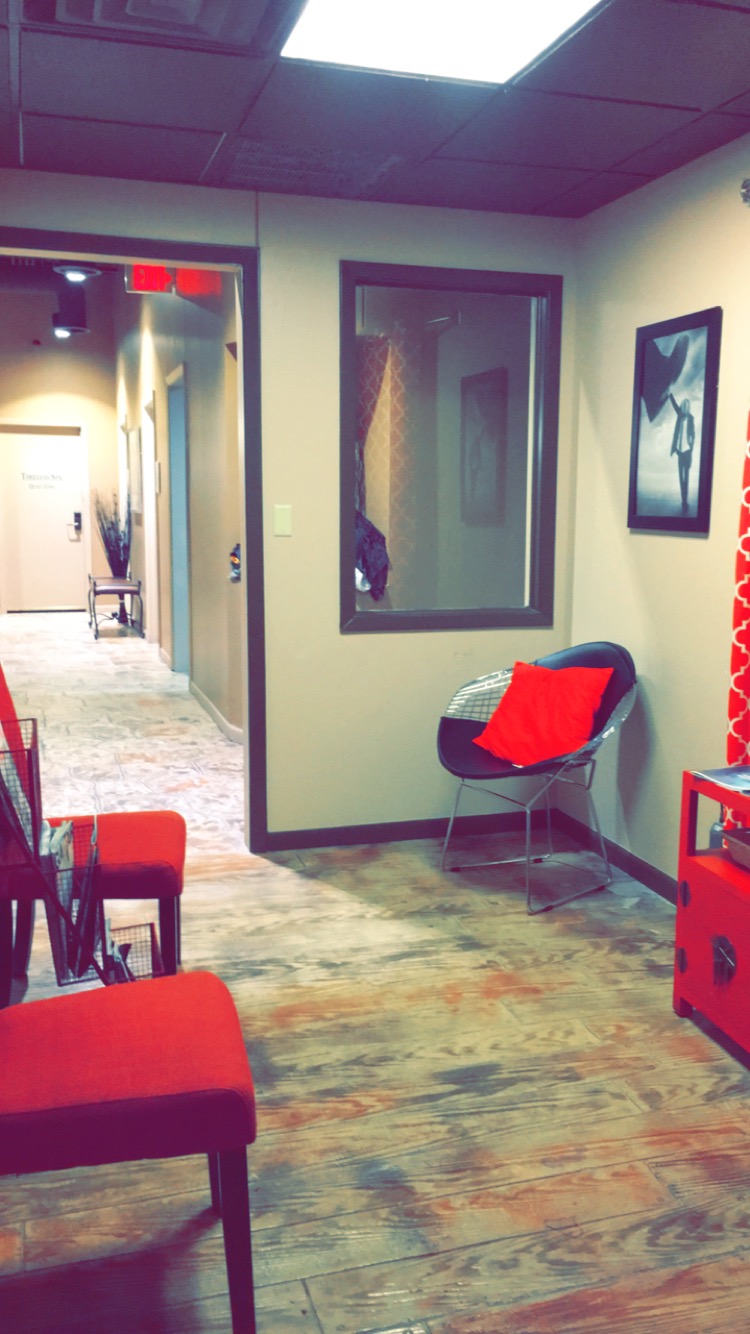 There is no shortage of hair salons in Mansfield TX.  Any city of 70,000 is going to have dozens of hair salons to choose from.  Toss in the fact that Mansfield is within the Dallas-Fort Worth Metroplex, and you are looking at hundreds of salons to choose from.
So if you are looking to work in a beauty shop in Mansfield, or near Mansfield, you are in luck.
But do you really want to work in a hair salon?
Perhaps, instead, you might want to check out a hair salon booth instead. Call us for an explanation at (817) 823-7105.  We are Salon & Spa Galleria, and we hold the key for your financial freedom.
Let's consider both options.
In a hair salon, there is very little risk.  In a hair salon, there is very little expense.  This is why they are so attractive to beauticians and hair specialists who are just starting out, and who can't afford their own beauty shop.  No, you do not make much money in this scenario, working for commissions, but you also know you will always have a job as long as you continue to produce for the owner.
So, no risk, but very little reward in the hair salon option.
Contact us if that described your current situation.
But what about a hair salon suite?
In this scenario, the hair professional rents a room, a salon suite or salon booth, and from that suite he/she runs their own business.  No commissions paid; all profits for the beautician; a much bigger reward in this scenario.
But what about the risks of leasing a hair salon suite?
There are none!  As long as you pay your weekly, or monthly lease payment, you will remain a small business owner.
And where, in Mansfield, do you find such a great opportunity?
Salon & Spa Galleria, with ten convenient locations, including Mansfield, and we are waiting to answer your questions.
Can you afford $50 per week in overhead expense?  Salon and Spa Galleria offers luxury salon suites in some locations, for as low as $50 per week, or $200 per month.  We pay for your utilities.  We provide professional equipment. We provide 24/7 security, 24/7 access to your suite, a television, WiFi, a marketing package to help you succeed . . . we basically provide everything you need to open your own business, all for as low as $50 per week.
And you keep all the profits!
Yes, there are many hair salons in Mansfield TX, but there is only one Salon & Spa Galleria, which means there is only one way for your dreams to come true today rather than ten years down the road of life.  No more working for commissions!  No mores scrambling to make ends meet!  No more dreaming of a better life without the means to change it!  And no more working hard so someone else can get rich.
Salon & Spa Galleria . . . we deal in dreams, and we are standing by eager to deal in yours as well.
Give us a call, schedule a tour, and let's get busy changing your life for the better.