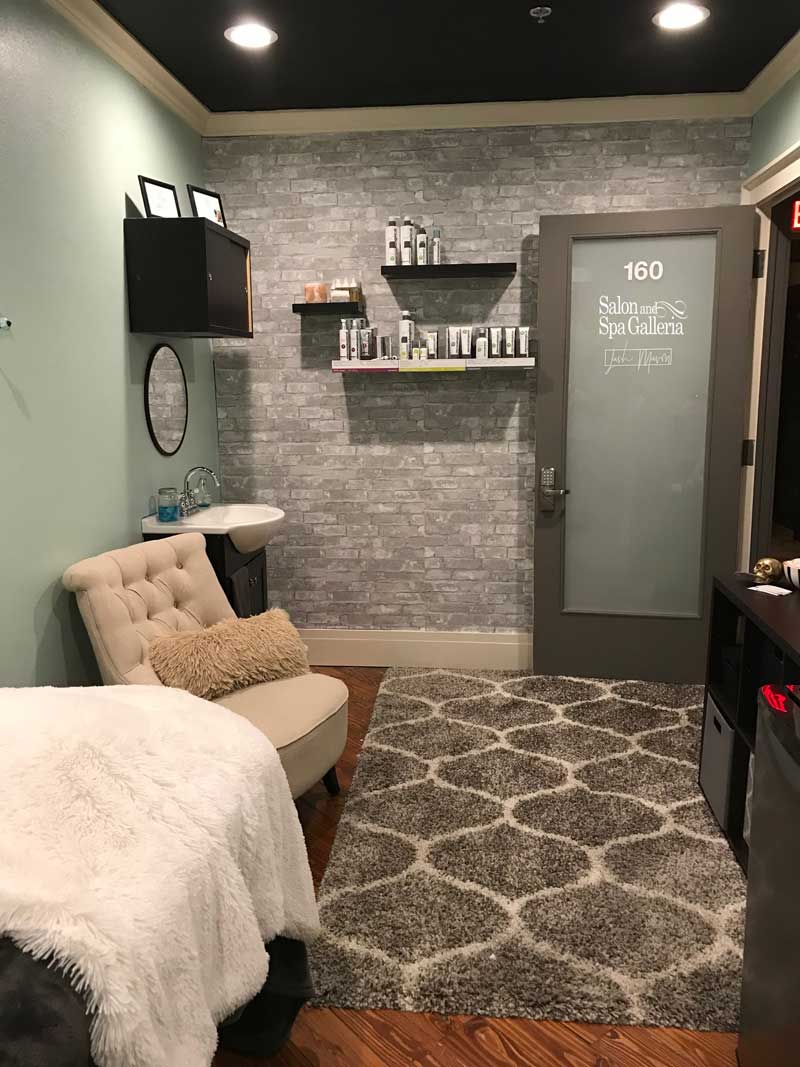 Salon suite rental prices vary from city to city and even from neighborhood to neighborhood within a particular city.  Understanding how to look for a salon suite, and where to look for a salon rental, requires certain knowledge, so call us at (817) 823-7105 if you need help in your search.
What do you want in a salon suite for rent?
It all begins with your needs.  It all begins with your desires, and it all begins with your budget/current financial situation.
Contact us if this all seems a bit overwhelming.
Are you nervous about leasing a salon suite?
Don't be.  It's as easy as calling that phone number we gave you earlier in this article.  Call that number and you will receive information about Salon & Spa Galleria, a salon booth rental company in the Fort Worth area with ten convenient locations and salon suite rental prices you can afford.  Here is just a little of what you will learn if you contact us.
You no longer have to work in a beauty salon owned by someone else. Those days are gone because of booth rental at Salon & Spa Galleria.  You no longer have to work on a commission basis.  At our ever-expanding Galleria Salon & Spa, we offer you the chance for financial freedom.  We offer everything a talented beauty professional needs to be his/her own boss and succeed.
What do we offer?
24/7 access to your own luxury salon suites
WiFi in every suite
HDTVs in every suite
Security monitoring
Professional equipment provided.
Break room at every location
Washer and dryer at every location
Suites for rent for as low as $50 per week at select locations
Marketing support
Luxurious accommodations
Ten great locations to choose from
Locally owned and operated
Here is the choice you face:  booth rental vs commission.  You can either continue to work for someone else, providing excellent service for pennies on the dollar, or you can be your own boss, pay a small weekly fee, and pocket the rest of the profits.
Which sounds better to you?
Salon & Spa Galleria is basically a turnkey operation.  Within days of signing your contract, you will be in your own deluxe beauty salon booth, taking care of your own customers, adding to your own bank account.  You can sign a short-term lease or a long-term lease.  You can decorate the beauty suite to reflect your particular style and personality.
You are the boss of your own mini-salon!
So what do you think? You can continue to keep on doing the same old thing, working for someone else, and receiving the same old thing, a small pittance for your hard work, or you can sign on with a company like Salon & Spa Galleria, and begin fattening your pockets with the sweet profit earned from hard work.
Which is it going to be?
With Salon & Spa Galleria you are never truly alone.  You will be in a building filled with like-minded small business people, but there will be no competition, no stealing of customers, and no battling over equipment.  We are here to help you succeed, and we succeed because you succeed.
Salon & Spa Galleria . . . $50 per week . . . you can't afford to ignore this offer . . . give us a call!