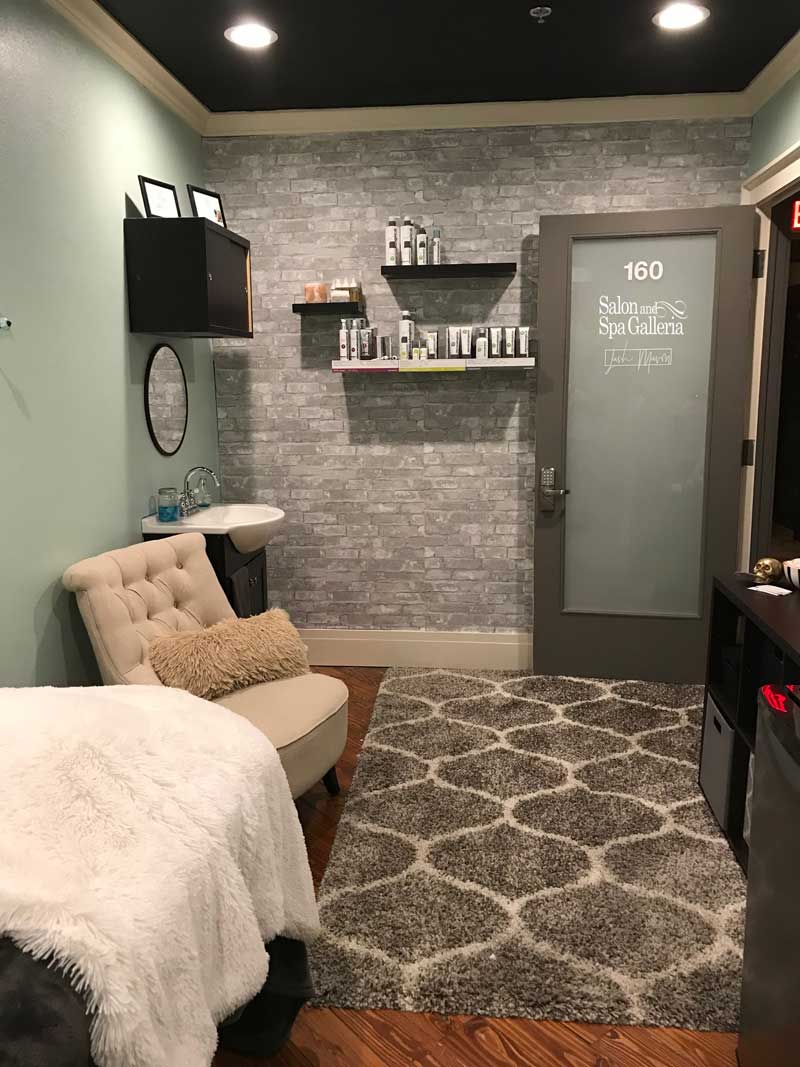 Looking for salon suites Lake Worth is a little like hunting for four-leafed clovers: the wait is definitely worth it once you find one.  Jot down this number . . . (817) 823-7105 . . . and call it after you read this article.  Your call will be answered by a representative of Salon & Spa Galleria, and they can answers all of your questions about salon suites for rent, and in particular about Salon & Spa Galleria in Lake Worth.
Where is Salon & Spa Galleria Lake Worth?
It is located at 4300 Boat Club Road, smack dab in the heart of Lake Worth, and it will be opening soon.
But we are getting ahead of ourselves.  First a little bit about salon booth rentals.
What is a salon booth rental?
It's a pretty simple concept really.  Instead of opening a beauty salon, and taking on all the debt that entails, you open a mini-salon, a salon booth rental, for as little as $50 per week at select Salon and Spa Galleria locations.
Could you afford $50 per week to be in business for yourself? That's one customer, basically, to pay for your overhead.  Think about that for a moment . .  . after your first customer of the week, your business expenses would be paid for that week.
Salon booth rental prices like that cannot be ignored.
And many talented beauticians, nail specialists, massage therapists, microblading experts are not ignoring such a great deal on salon booth rental prices with Salon & Spa Galleria at their other ten locations around the Greater Fort Worth area.
If you live in the Lake Worth area, you really cannot afford to ignore the opening of Salon & Spa Galleria.  In a city the size of Lake Worth, this is a once-in-a-lifetime business opportunity.  You would basically have the run of the market in the beauty industry in Lake Worth, and that's a favorable situation which is hard to ignore.
How to open your own salon room for rent?
It's as simple as following these steps:
Call the number we gave you at the start of this article
Arrange for a tour of Salon and Spa Galleria
Sign a lease contract, short-term or long-term
Decorate your own salon suite
Order business cards
Purchase whatever product you will need for your business
And open your own business within weeks of signing your lease contract.
And we do the rest!  We provide the equipment. We provide the HDTV, the WiFi, the concierge, the security monitoring, the 24/7 access, and the support of our company name.  We even pay the utilities.
This truly is a deal you can't afford to ignore.
Salon & Spa Galleria is locally owned and operated, a Texas business for Texas citizens with big dreams.  We want big dreamers. We want hard workers.  We want go-getters.  If what you want is success, we can do business together.
Is that you? Then call that number . . . (817) 823-7105 . .. and get the ball rolling on your new future.  We look forward to meeting you and working with you.  We look forward to putting you on the path of success.