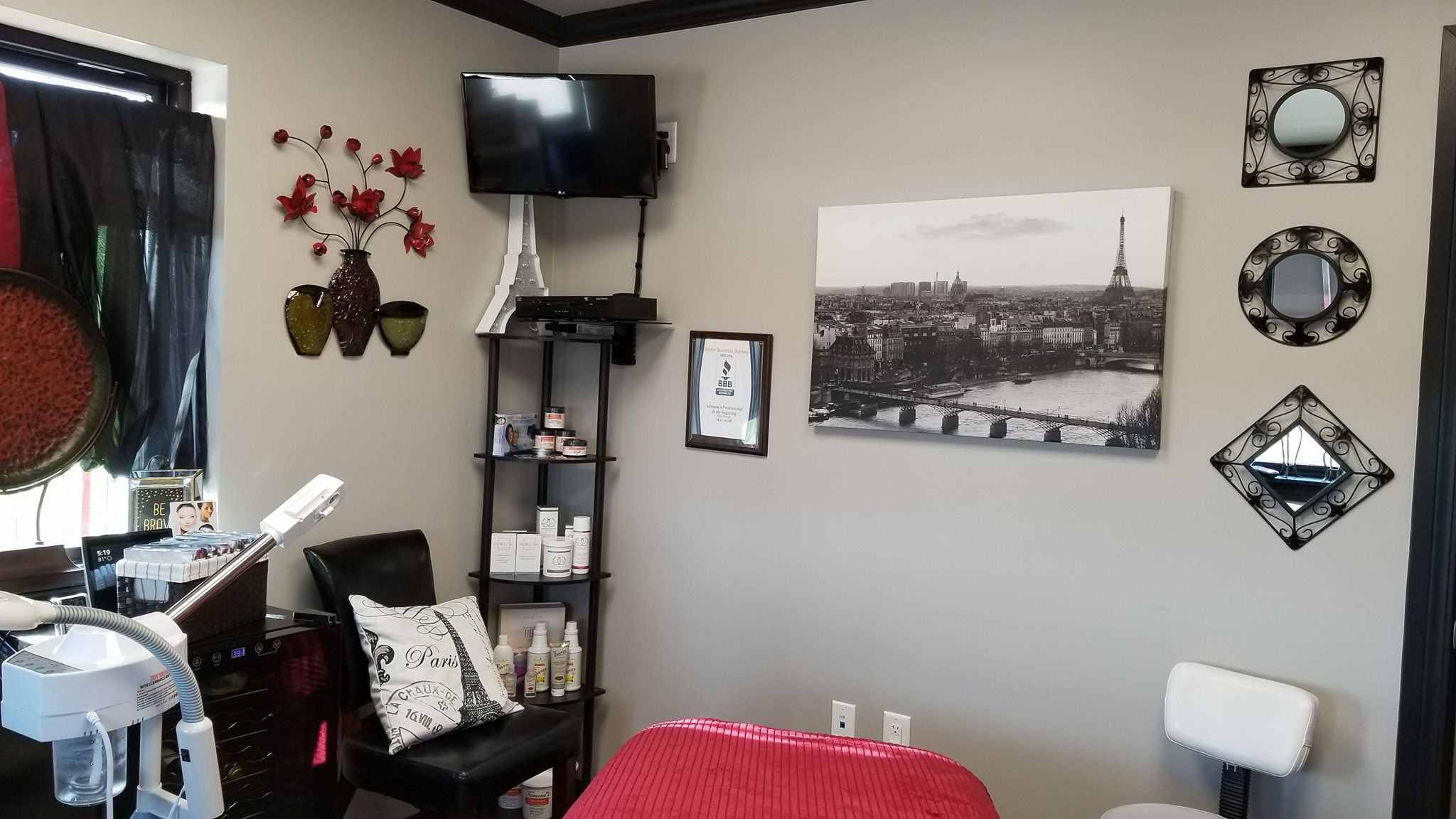 Are spa rooms for rent in your future?
Read this article and arm yourself with some much-needed information, and then call us at (817) 823-7105 for whatever other answers you need.
If you are doing the "spa rooms for rent" Google search then you have some basic idea of what a spa room for rent is. Basically we are talking about a beauty professional, whether a hair stylist, a nail professional, or a massage therapist, renting a room in a building from which he/she can conduct their business as a business.
This is in direct opposition to the normal way most "beginners" in the industry get a foothold, namely working in a beauty shop owned by someone else, getting paid on a commission basis.
In the beauty business we call this the booth rental vs commission debate.
Why don't all beauty professionals opt for a salon suite rental?
The answer to that question is easy: cost!
In most cities, renting your salon suite, or spa room, can be costly.  Not only do you pay a monthly lease, but you must also find the money for professional equipment plus incidental expenses plus upkeep and utilities. This adds up to a major cash outlay, one which many beauty professionals simply cannot cover.
That's the case in most cities . . . but not Fort Worth, Texas!
Salon suites can be affordable!
Contact us immediately to hear about the opportunity you have dreamed about.
And that opportunity is called Salon & Spa Galleria.
Salon and Spa Galleria has ten locations in the Greater Fort Worth area, with more being built as we speak.  Each Salon & Spa Galleria has salon rooms for rent at affordable rates, as low as $50 per week in select locations.  But that's not all!  Each suite comes with state-of-the-art equipment.  Each suite's rental price includes utilities.  Each luxury salon suite comes with HDTV, with WiFi, with 24/7 security monitoring, with a full-time concierge, with 24/7 suite access, and with many, many more amenities.
Each salon booth for rent comes with financial opportunities you  will never find working in a beauty shop owned by someone else!
And that's a fact!
So what should you do?  It's not feasible for every beauty professional looking for financial independence to move to Fort Worth, but it is possible for every one of you to look for a situation similar to Salon & Spa Galleria in your area.  They do exist! They are available!  They may not have all of the great amenities you will find at Salon & Spa, but anything is better than working for commissions, right?
This is it!  This is your call to action.   The simple truth is this: you will never find financial freedom working for someone else in the beauty industry.  It's just not going to happen!  You will, however, find financial freedom in a situation similar to the one offered by Salon & Spa Galleria.
It's up to you!  Booth rental vs commission . . . which one is more closely aligned to the dreams you had when you first started in this industry?