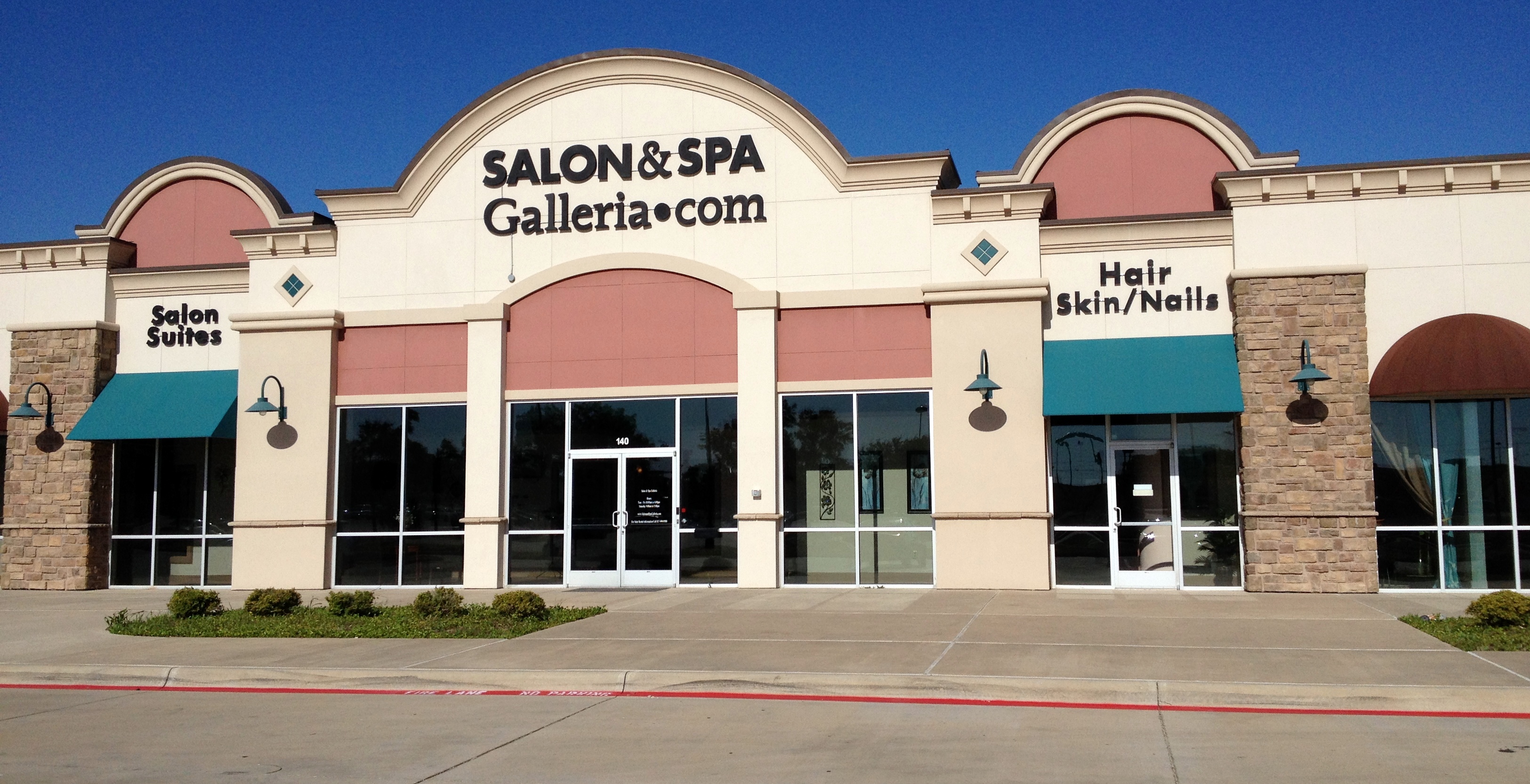 We can help you with your "spas in Grapevine" search.  Give us a call at (817) 823-7105 and let's get you in the spa of your dreams.
We are Salon & Spa Galleria, and we happen to have a spa in Grapevine, located at 3549 Grapevine Mills Pkwy, and if you don't mind we are going to spend a few minutes explaining why we think Salon and Spa Galleria is the perfect location for a talented beautician like you.  And then, after we explain, we invite you to contact us for more life-changing information.  We will arrange a tour for you of our salon studio suites and get you on the path to financial freedom and big rewards for your hard work.
Let's start with a question: what do you want from your career in the beauty industry?  If you are a hair stylist, a nail professional, or a massage therapist, what is the end-goal for you?
Do you work long hours in a beauty shop for little reward?
Most of you do, you know?  Most of you start out working in a beauty shop owned by someone else.  It's only logical that this happens.  Very few beauticians can afford to lease their own beauty shop right after receiving their license.  It takes serious money to open up a beauty shop.  Besides the expensive leasing costs for a retail shop, it also costs to purchase professional furniture for that shop, to decorate the shop, and to put inventory in that shop.  We are literally talking about tens-of-thousands of dollars to get outfitted into your own shop, and most fledgling beauticians do not have that kind of capital.
So they work in beauty shops, most often for commissions, and slowly, year after year, their dreams of owning their own shops fade.
Booth rental vs commission!
Now let's talk about the flip side of that scenario/problem, the newest trend in the beauty industry, namely booth rental.  In this scenario, a talented beautician makes the decision to go to a place like Salon and Spa Galleria, and simply lease a beauty salon suite, otherwise known as a salon booth.  At Salon & Spa Galleria, the leasing fee can be as inexpensive as $50 per week at select locations.  $50 per week . . . $200 per month . . . and for that meager fee you are basically in business for yourself.
Here are the steps you take for freedom at Salon & Spa Galleria:
Come in and take a tour
Sign a lease
Decorate your own private luxury salon suite
Purchase your starting inventory
Buy business cards
Notify your loyal customers
Open your door for business
In a matter of weeks you are in business for yourself and taking the lion's share of the profits home.
And what about all of those other start-up expenses?
Salon & Spa Galleria pays for them.  We provide the professional equipment, we pay for utilities, we offer security monitoring, a full-time concierge, a marketing program, HDTV, WiFi, a break room . . . everything you need to start your own business.
So what do you think? Booth rental or commissions?  The choice is yours, but we really think a talented professional deserves to be paid like a talented professional, and Salon & Spa Galleria, in Grapevine, is offering that opportunity to you.
Call us!