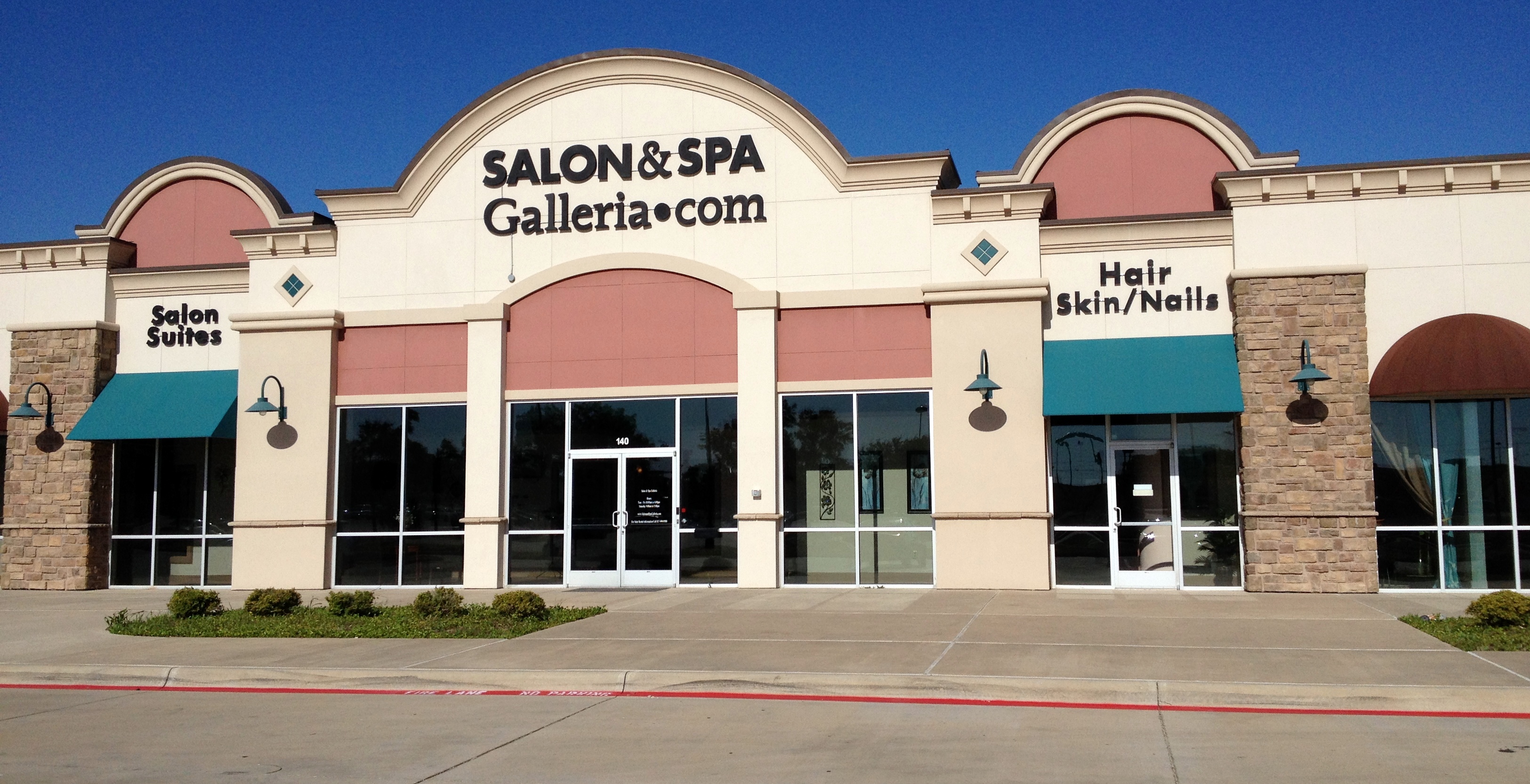 The location of a salon suite lease can make or break a new business, so this article is a must-read for anyone considering the salon booth rental business model.  Below we will discuss a couple important matters to consider.  If you have questions feel free to contact us at (817) 823-7105. We are Salon & Spa Galleria, with nine locations in the Greater Fort Worth area, so we are pretty sure we can answer any questions you might have about salon suites leases.
Start with the basics regarding location
All locations of salon suites should have easy access to major roads/highways. This almost goes without saying.  The location must be convenient for the customers.  In addition, the location must be well-lit and be in a "good" part of town. Again, this should be obvious, but we feel it is so important it bears mentioning.  No customer is going to want to do business with you if you are in a rundown section of town. No customer is going to drive off the beaten path to find you.  Competition is too stiff in the beauty industry, so the easier it is for the customer the better.
Choosing the best location for you
We will assume that you are going to start your independent business with an existing customer list.  Most beauticians have loyal customers who will follow them to a new location . . . but how far will they follow you?  Being in close proximity to the beauty salon you once worked at is, we believe, important, but there is another consideration you must keep in mind: location affects the price of your salon booth rental.
Take our situation at Salon & Spa Galleria for an example. We have nine locations in the Great Fort Worth area, as we mentioned earlier,  Our salon booth rental prices range from $50-$400 per week, depending upon the size of the salon studio and the location of our salon suite.  You may want a salon booth rental in a particular part of town, but that salon booth may be out of your price range. What do you do in that situation?
We do not have a definitive answer to that question. Each situation is different for each beauty professional.  What rental fee can your operating budget handle?  If you can only afford a salon room in the $50-$100 per week range, you may have to compromise on location.
The bottom line regarding location
You have options.  The trick is to find the best option for your particular situation.  Check around your area and consider several opportunities before making up your mind. This is a crucial first step in the salon suite leasing process, so make sure you choose wisely.  There is money to be made, but only if you do your due diligence before you sign a contract.
Salon and Spa Galleria is a leader in the Fort Worth area salon booth rental industry. Contact us for more information about this exciting opportunity.  We just love it when we are able to help beauty professionals find financial independence.
For a leasing agent, call 817-917-1416 or 817-823-7105.
To reach our concierges call 972-691-7300.
Our family of independent operators all have their own numbers. Please contact them directly.
Call soon to find out more about our move in specials and to become part of the Salon and Spa Galleria Family.