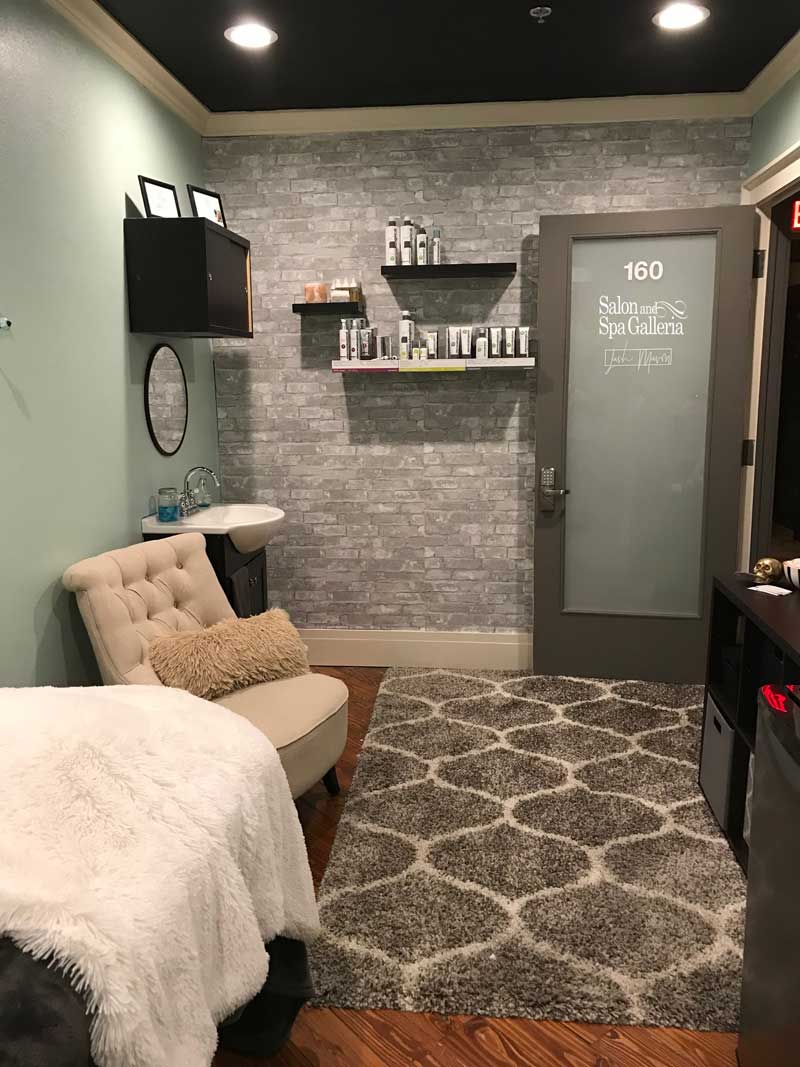 Have you considered a nail booth rent situation instead of a salon chair rental at some beauty salon?
With the first scenario, a booth rental, you are on the road towards financial independence. With the second scenario, you are on a dead end road.
Which salon rental scenario sounds best to you?
If you chose scenario One, give us a call at (817) 823-7105 and let's get you started with your future.
We are Salon & Spa Galleria, and we are in the business of making dreams come true in the beauty industry with nail booth rent opportunities.
Salon & Spa Galleria, with ten locations for you to choose from.
We have Tarrant County, Texas, covered like a blanket with more locations under construction as we write this.  Locally owned and operated, Salon & Spa Galleria is a way for a talented nail stylist to go into business without a huge outlay of cash.  In fact, we have salon booth rentals for as low as $50 per week, a ridiculously low price considering all you get in the package.
And that package includes marketing support, free WiFi, free televisions, free cable, a press release, 24/7 access, security monitoring, utilities, a full-time concierge, should we go on????
Contact us today!
Think back . . . think back to your previous arrangements in a beauty salon.   You built your client list, did a great job with your nail business, and day after day you had to pay a commission to the salon owner.  You were basically paying a commission on every single nail you did, an ongoing rental of sorts which never, ever ended.
Now think about the business plan offered by Salon & Spa Galleria.  You pay a weekly leasing fee, in some cases as low as $50 per week.  That is essentially the cost of doing two clients.  After that you pocket all the other money you make for the rest of the week.  Your business overhead is essentially that $50, or $200 per month, and that is ridiculously low overhead.
What to expect at Salon & Spa Galleria . . .
It means financial independence for a nail professional such as yourself.
Salon & Spa Galleria means financial independence!
We have ten locations to choose from and more under construction, all within Tarrant County, the third largest county in Texas and a county which is booming in today's economy.  This is a win-win situation which is so good it is amazing everyone isn't taking advantage of it.
But you ask, "what is the catch?" How can we give you this good a deal?
It's a win for Salon & Spa Galleria as well.  If our locations are filled with satisfied customers, our financial security is assured, and we can keep on building more locations, so we keep you happy so that you keep us financially solvent.  There are no secrets here; there are no hidden agendas.  You succeed and we succeed.
We are locally owned and operated which means you will always deal with people who live in the same area as you. We are there to answer your questions and we are there to deal with your problems. We are not some detached voice on the phone in some far-away headquarters in New York.
We are Salon & Spa Galleria and we are here for you!