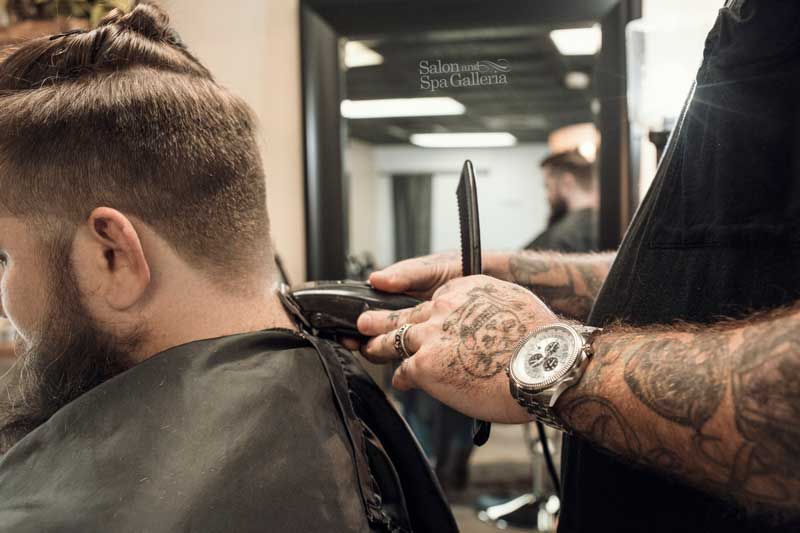 Looking for a SEW INS Arlington TX where you can hang your shingle and own your own business?
Look no further than Salon & Spa Galleria.  Our number is (817) 823-7105 and we are standing by to change your life.
Salon & Spa Galleria in Arlington TX
Our location in Arlington is 1807 S. Cooper Suite 115 . . . great commercial location, luxurious surroundings, and one of ten current Salon & Spa Galleria locations in the Greater Fort Worth area.
Why Salon & Spa Galleria booth rentals?
The quick answer to that question is because we give you the best opportunity to succeed in your own beauty business for hair salons in Arlington TX.
What if we told you that you can open your own beauty salon suite Arlington for as little as $500 in start-up costs? Would you be interested? Would that be doable for you financially?  And quite frankly that $500 is a high-end figure in many cases.
What we can tell you, with certainty, is that salon booth rentals can be had at Salon and Spa Galleria for as low as $50 per week at select locations. What we can tell you is that the only other expense you will have, in starting your own business at Galleria Salon and Spa, is the cost of your supplies, the cost of your business cards, and the cost of products you plan to sell in your luxury salon suite.
So what does that all add up to? We estimate $500.  We might be high in that estimate, but it gives you a ballpark figure to work with.
And everything else you need to open your business will be provided.
We are talking about professional equipment, a marketing package, HDTV, WiFi, security, 24/7 access, utilities, everything else you need will be provided.
Why trust Salon & Spa Galleria?
First of all because we are locally owned and operated; we are not some conglomerate based in Hong Kong or New York; this is Fort Worth/Arlington through and through, an established local company trusted for years.  Our owner is Ron Sturgeon, local entrepreneur and self-made millionaire, and he as much a part of Arlington as bluebonnets are a part of Texas.  You can trust that Salon and Spa Galleria is going to be around for a long, long time.
But don't take our word for it; there are ten locations of Salon & Spa Galleria.  Call and arrange for a tour. During that tour talk to our other clients who are currently working their businesses at Salon and Spa Galleria. Ask them if they like the business arrangement. Ask them if they are treated properly and fairly.  Ask them if they would recommend Salon & Spa Galleria to you.
We are confident their replies will be complimentary and supportive to our business model.
So your salon sew ins Arlington TX search has ended at our doorstep.  1807 S. Cooper is the location you need to visit.  (817) 823-7105 is the number you need to call. We are standing by ready to help you. We are standing by ready to change your life for the better.
Make that call today!