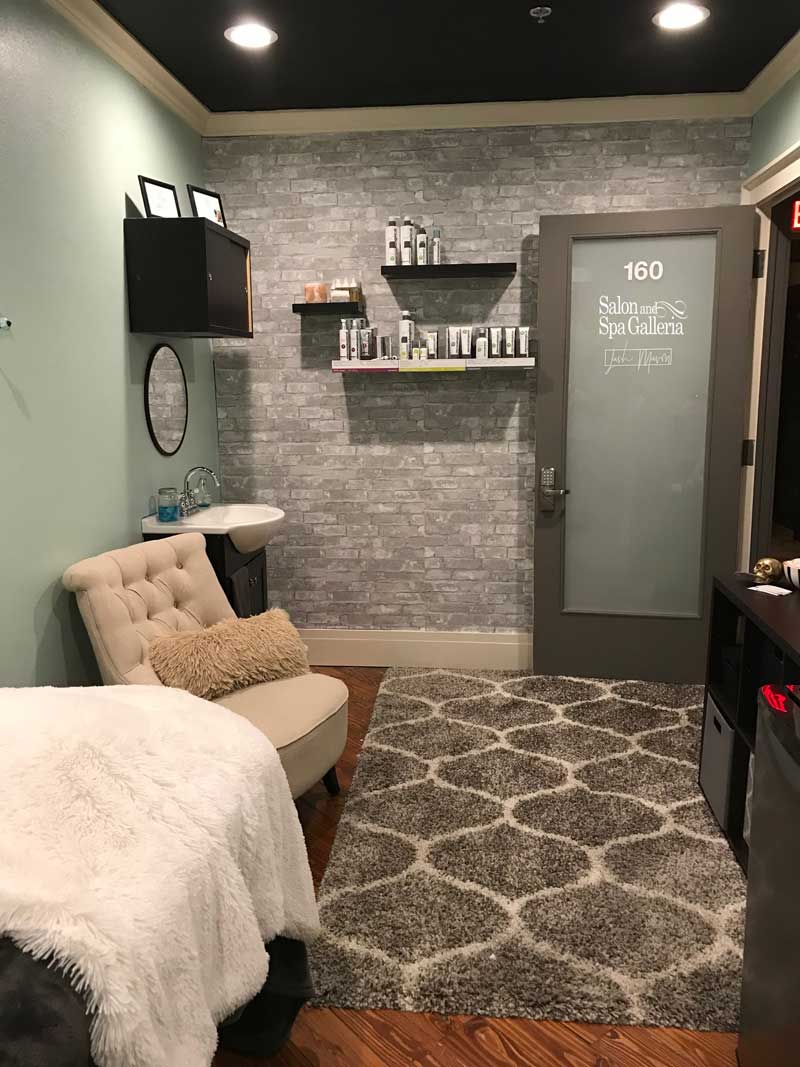 Your search for spa rooms for rent Grapevine has ended.  Call (817) 823-7105 for information about the best spa room for rent opportunity in Grapevine and the Greater Fort Worth area.
That phone call will connect you with Salon and Spa Galleria Grapevine, one of ten Salon & Spa Galleria locations in Tarrant County.  It will also connect you with your bright, bright future.
Jot this address down:  3549 Grapevine Mills Parkway.  Here is your course of action if you want to find the best salon booths for rent Grapevine in your area:
Call that number
Arrange for a tour of Salon & Spa Galleria
Ask a ton of questions
Sign a short-term or long-term lease on a luxury salon suite
Begin a new life
A personalized salon suite for rent . . .
That's what we are talking about at Salon and Spa Galleria Grapevine TX, your own personal spa room for rent, decorated how you want it decorated, reflecting your style and personality, your flair, and your quirky nature.  It will be, after all, a direct reflection of you, a business with your own personal touch, so we want you to transform it into your image and likeness.  Be as fancy, or simple, as you like, and if you need assistance we will be standing by, because Salon & Spa Galleria is locally owned and operated.  If you have a problem, or a question, you won't be talking to some disembodied voice from New York, but rather some local staff right in Grapevine.  That means instant satisfaction for you!
Open your spa room for rent any hours you want . . .
Because you will have 24/7 access to that spa room.  You will have the ability to cater to customers who keep odd hours.  You can cater to your own whims and desires because, hey, it's your business and you can run it any old way you want.
What we are talking about is the freedom to be your own boss and run your business the way you have always dreamed of running a business.  And how much is that type of freedom worth to you?  Would you be willing to pay $50 per week for that job freedom? At select Salon and Spa Galleria locations, our salon booth rental prices are that low, $50 per week, and for that price we rent the spa room and throw in everything you need for that business, the equipment, the advertising, the utilities . . . everything.
And you provide the expertise, the hair styling knowledge, the nail treatments, the massage techniques, or the microblading skills!
It is a match made in heaven, and it is happening every single day throughout the Greater Fort Worth area.
So pick up that phone of yours and call that number we gave you.  There really is no reason to delay one more minute.  Your future is patiently waiting for you, the future you've always dreamed about.  Stop working for someone else in their beauty salon, and start running your own business at Salon & Spa Galleria Grapevine.  If you have the desire and work ethic, we have the business model which will work for you.