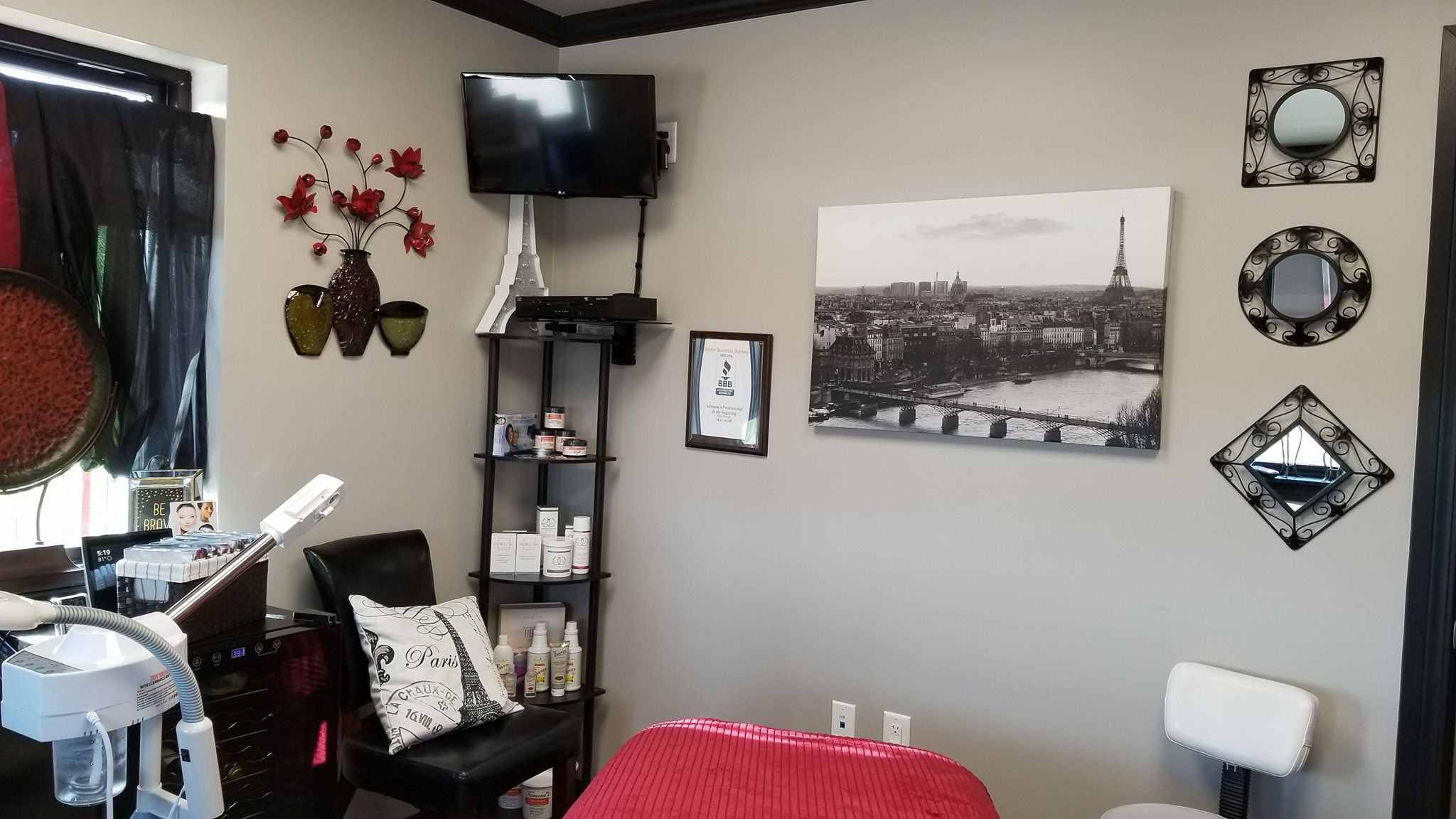 From blowouts to next-gen facial treatments, these breakthrough salon and suites services will get you that stunning look without cutting into your office hours.
While doctors' office visits to do the repeat skin treatments are fast becoming a thing of the past.   The next-gen facials are giving the same looks like the time-consuming office visit in 45mins or less, (yes you read right).
Lunch Break Salon Services
Facials
Mini facials are 30-45 minutes, and you receive the service of being cleansed, toned, exfoliated, and moisturized.  When you get the much-desired request for a dinner date visit one of the Salon and Spa Galleria esthetician renting a booth in a salon for a mini facial to get that make an impression flawless skin.  Look to see if you esthetician may provide 30-minute facials like:
Oxygen Facial
Laser and Light
Skin Peels
In less than two minutes, you get your smoother, brighter, softer skin —no post-procedure. This miraculous peel is known as a glycolic peel and is gaining in popularity.  And they are popping up in the beauty salon suites around the DFW area. You can get the best healthy no-hassle glow for about $50 on a lunch break, for the win.  Use the spa locator to find salon near me for a 30-minute quickie retexturing peel.
Eyebrow Styling
There is no such thing as one-size-fits-all in brows, threading, dye, ombre, microblading, and waxing. All these options can be located in a salon suite business.  Want to make your eyes pop having great eyebrows can make that happen.  A session for brow-shaping takes approximately 15 minutes, and if you throw in tinting, you have about a 25-minutes to amazing eye beauty effect.  Microblading DFW salons are popping up around the local area providing eyebrow extensions for those who suffer from sparse hair.
Professional Makeup Application
You just got that last-minute call to conduct that vital important business meeting and don't have time to do or freshen up your makeup for that complete put-together look.  What you do have is 20 minutes to stop into a one-stop makeup salon.  Yes, that is all it takes to get that instant beautification of flushed cheeks or full lashes. Let's say on-the-go makeup application that enhances natural beauty and cover-up imperfections.
Blowouts
Blowout bars a new a trendy washing, drying, and styling salon- so there will be no need to reschedule that conference call.  The hair salon experts training in hairstyling are able to create looks in adequate time.  Washing your hair before an appointment will guarantee your hair 'do will be done in 30 minutes, did have time to wash think braid or up'do – 15-20 minutes and you are gone on the fly.
Hair Removal
Don't have time to schedule that waxing – laser hair removal might be that quickie treatment. Laser hair removal will require several treatments depending on the area of hair removal.  Ten minutes will be all that is necessary. Remember getting smooth involves a bit of pain sacrifice. Wanting smooth skin the pain is worth it.
For the time it takes to walk into any department store and having to deal with the many makeup counter clerks pitching their products,  on your next lunch hour pop in a mini salon and have any one of these services done.
Salon and Spa Galleria DFW provides 9 locations for salon business owners to provide the many lunch break beauty treatments.  Contact the concierge at 972.691.7300 to help locate the right salon business.